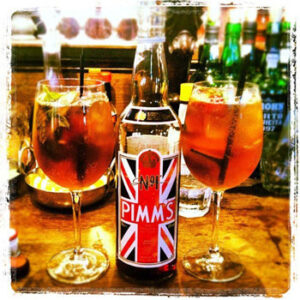 Here at the Cholmondeley Arms as we celebrated the Queens Jubilee we also launched our summer drinks selection!
Featuring refreshing coolers such as jugs of gin with rose lemonade, Cholmondelinis featuring prosecco with four different liqueurs, creme de cassis, elderflower liqueur, lychee liqueur, or Chambourd raspberry liquor.
Pastis with rose lemonade also features as well as a traditional Bloody Mary made with Manzanilla Sherry and of course the great summer favourite a jug of Pimms No.1 for only £8.95!!!
So when the sun shines come and enjoy our garden and outdoor terrace with one of our refreshing summer drinks.