Our Second Cholmondeley Car Meet gets bigger, even with the weather!!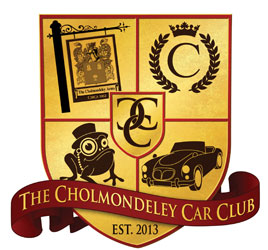 30 cars joined us on Sunday for our second 'Car meet' here at the Cholmondeley Arms. Thank you to everyone for braving the wind and rain in the earlier part of the morning. Thankfully it dried off and although it was chilly from the start time it didn't rain again and the morning improved and brightened up making for a great meet. We had a wonderful array of cars and once again a massive thank you to you all for making the effort.
We had some wonderful cars from a 1955 Mercedes Ponton, to a fabulous left hand drive 1992 Porsche RS in a wonderful mauve colour which is a member of our 3p Car Club at the Bulls Head in Mobberley. We had a classic Morris Minor, a VW Campervan who camped out the night before. We had a 1928 Sunbeam and a 1936 Lagonda, six wonderful MG's, three TVR's, two Lotus's, more Porsches, one from Yorkshire!! A VX 220 Turbo not to mention Three Lancias as well as Subaru's, Spartans, an Aston, some BMW'S , a bright Merc and two Triumphs. In fact the day was a Triumph! The cars will be loaded on the website this week so check them out for yourselves.
Existing members rocked up and 23 enthusiasts joined the club on the day. Please email me if you didn't get chance to register as a member on the day. Sophie was working hard to register everyone while I took the photos and Steve and the team did the coffee and sandwiches so apologies if we missed anyone.
The next bit of good news was that the morning was picked up by the Top Gear team and the picture below went on their website.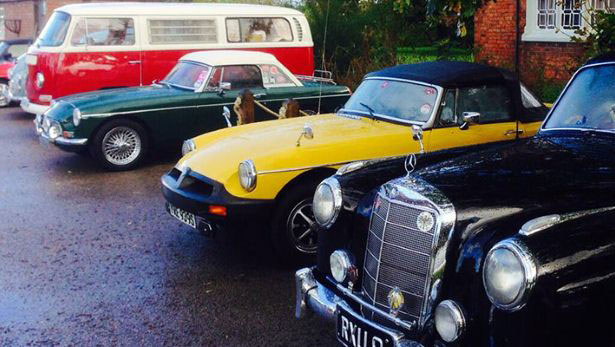 The next 'Sports and Vintage day' will be announced in the new year. We would like to thank everyone for attending with your fantastic cars and we really look forward to seeing you all again soon!!