Old School 'Chums' Book arrives….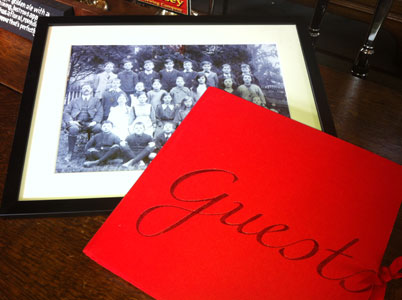 As everyone is aware the Cholmondeley Arms is a former village school. To celebrate this fact we have a special book behind the 'Chum' bar, kindly donated by Carole the Proprietor of The Cheese Shop in Chester.
The book is for 'former pupils' of the school to sign as and when they visit the Cholmondeley Arms. Our famous Breakfast cook Shirley also attended the school. So if you are a 'Cholmondeley school 'Old Boy or Girl' come in and sign the book.
As we build up names we can then arrange an annual event to celebrate the School and its former pupils in what is the 150th anniversary of the building in 2012!!!