New Gins on way to the Inn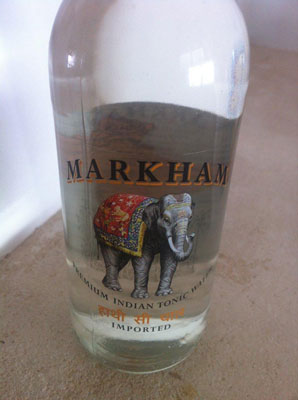 As summer approaches what could be better than a cool, long gin and tonic. As many of you will know the gin market has gone bonkers of late and new Gin is coming to market faster than vodka did some years ago.
Tim our owner is on a trip of Mallorca. The Spanish are, as a nation, one of the biggest consumers of gin in the world and there are always some new special gins and tonics to discover. Last time it was Mallorca's very own Eleven Gin made from pomace as opposed to grain spirit.
Tim has discovered four new gins which he is 'bringing back to the Inn' firstly Goa Gin……. Goa's exquisite taste stems from eight carefully selected botanical ingredients coupled with a unique distillation process controlled by experts who draw on over 300 years' experience in London Distilled Gin.
The distillation process starts using a pair of uniquely crafted, small stainless steel stills, where the neutral grain spirit and the botanical ingredients are mixed in a unique process to ensure smoothness and a luxurious taste. Marie Brizard have come up with a gin called 'Old Lady's Gin' another London Dry Gin with an air of tradition although the preferred garnish is grapefruit and coriander, the next two gins are both distilled in France and are both classified as London Dry Gins too. One is No.0 which is infused with quinine and it is advisable to have neat with ice and lemon zest.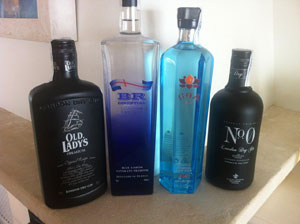 Finally the next is 'Blue Ribbon Essential' it has nicely meshed aromas of anise and nutmeg with a layer of delicate juniper and minerals underneath follow through on a very soft, satiny entry to a vibrant, dryish medium body with wet grain, dried citrus and riverstone notes. Finishes with a layers of dried citrus, and flowers cinnamon and spice melange reminiscent of egg nogg or spiced cake. Try it in a martini.
So the Cholmondeley Arms welcomes four more gins as we head toward the magic 150 gins on the back bar. Tim also discovered a unique Tonic (pictured) which he will bring back for Gin Class teachers Struan and Steve to try!!
A GnT?