Happy World Gin Day!!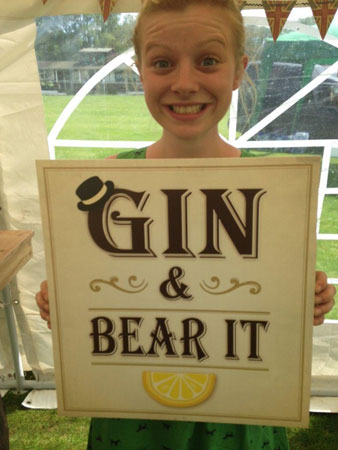 For the first time the Cholmondeley Arms has put a 'Pop up' Gin and Tonic bar in to the Pageant of Power (PoP) and on 'World Gin day' too. The
Cholmondeley celebrates world gin day by going through the 200 Gin barrier. Yes there are 200 Gins at the Chum!!
Jess the Cholmondeley Arms manager with Soph, Ben and Shane and many others set up the POP up and it features the 'seven deadly gins' namely…..
Portobello Road Gin with lemons
Ish Gin with limes
Hunters Gin with cucumber
Berkeley Square Gin with fresh basil
Gin Mare with lemon rind and fresh Rosemary
Opihr Spiced Gin with Red Chilli Pepper
Bloom Gin with fresh strawberries
The theme of the bar is an English Country Garden with celebrating many Cheshire distilled gins as well as craft gins from further afield.
The Cholmondeley Arms Annual Gin Festival Monday 14th July – Saturday 19th July
Celebrating the 200 Gins of the Cholmondeley Arms now one of the biggest 'Gin-stitutions' in the world, with every Gin and tonic at only £5.00 during the festivities with different days featuring different Gins from some of the best Gin distillers in the world.
Our Country garden Gin Marquee will be opening on Friday evening and all day Saturday when the real 'Gin fest' 2014 begins with a little live music and a barbecue as we raise our Glasses to what will be an excellent event.