Happy 2013!!!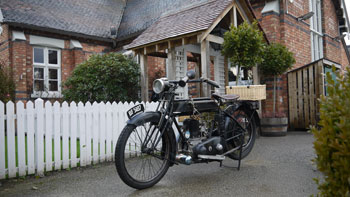 Well Happy New Year!!! There were many modes of transport used to get to the Cholmondeley Arms over the festive season as the picture shows!! A wonderful vintage motor bike parked outside on Christmas day!! In 2011 in was Ponies and this year a classic motor bike…what will it be on Christmas day in 2013??
On behalf of landlord Steve, Our Deputies Monika, Ben and Struan, Head Chef Christian and the entire team at the 'Chum' plus of course Tim and Mary, we wish every one of our customers a very happy and prosperous new year. We also wish to thank everyone for supporting the Cholmondeley Arms through its second festive season since its restoration and indeed supporting us for the whole year!!!
Here's to 2013!!! Let's hope it is drier!!!