Foodie Treble achieved as we get ready for opening (again!)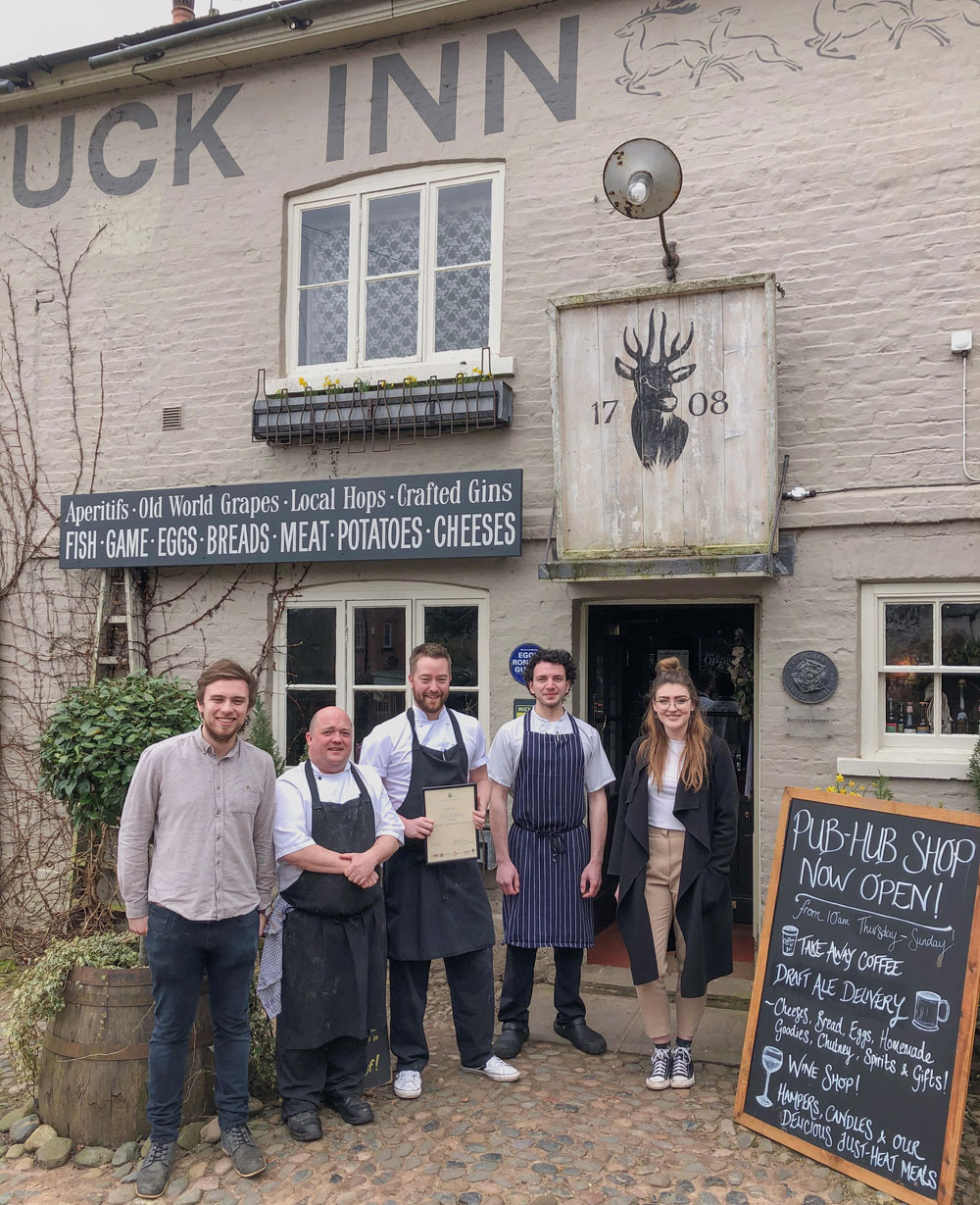 We are proud to announce we have achieved a 'Foodie Treble'! In December just before 'lockdown 3' the Cholmondeley Arms was chosen by the Good Pub Guide as 'County Dining Pub of the Year 2021'! This was a really fantastic achievement for the Cholmondeley Arms kitchen team led by Andy. It is the third time the 'Chum' has won this award 1996 and 2001 and now 20 years later we've achieved the honour again!
In January 2021 the Church Inn was chosen by Michelin for their Pub and Good Food Guides with a Michelin Plate for 2021. This is the sixth year in a row that the Church Inn has collected this distinction and remains the only pub in Cheshire with a Michelin Plate. Richard and his team, like the Cholmondeley Arms team, have worked through a difficult year with great commitment and culinary excellence. We are very proud of this consistent performance.
Now in March 2021 the Roebuck Inn has been chosen in the Estrella Damm Top 100 Gastro Pubs 2021. The Roebuck is the highest ranking Cheshire pub and this award underlines an amazing year, where the Roebuck Inn has remained open through every lock down and made a great name for itself as a 'Pub Hub', serving the community with 'Just Heat' Meals and great Fish and Chips every Thursday and Friday. Andy and his team have maintained a very high standard of cooking during lockdowns and of course when open too. This award comes on the back of Head Chef Andy's nomination at this year's Pub industry 'Oscars', for the 'Outstanding Industry Contribution Award' recognising Andy's lockdown efforts at the Roebuck Inn Pub Hub. The Hub Team have already been presented in February 2021 with a 'Covid Community Hero Award by our MP Esther McVey. Great recognition for a year of great effort keeping the hub open for our local community!
We are very proud of all the teams, for their amazing achievements over the last few months of very challenging times for us all.
Well done everyone! Good luck Andy!