Farewell Johnny.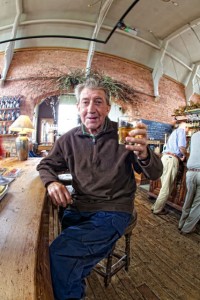 We are sorry to announce that our loyal gardener and occasional raconteur Johnny O'Shea has passed away after a long illness. Johnny will be fondly remembered by us all here at the Cholmondeley Arms. In the summer when the beautiful roses grow around the 'Chum' we will think of Johnny and all the time he spent making everything look so beautiful.
Many visitors to Cholmondeley will remember Johnny and the stories he would tell over a 'wee dram'. He was once asked where do you want to be in ten years and his answer was simply to be in the Cholmondeley Arms with a smile.
Johnny raced Greyhounds and at the opening of our Three Greyhounds Inn pub Johnny and his wife Anne made the trip specially from Cholmondeley with three real greyhounds to help us celebrate the opening.
God bless you Johnny, Cholmondeley won't ever be the same without you.