Chum Treasure Hunt ends in a draw…..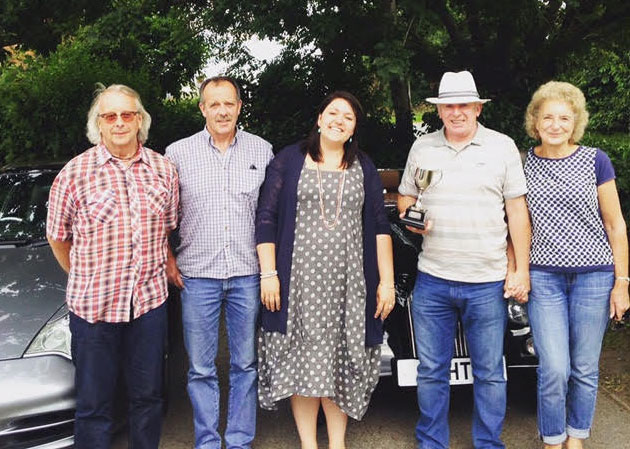 The annual Cholmondeley Arms Car Treasure hunt had a record number of teams with the weather looking good! Quiz questions about the Cholmondeley Arms and the Car Club as well as a car picture quiz all had to be completed as well as the active treasure hunt itself! There were 85 points to get and by the end two teams couldn't be separated!
Teams called 'No Idea' and 'Team Chumps' seem to defy their team names by bagging 65 points each as the Cup and Cholmondeley Arms gift vouchers were shared for the first time!!
Well done to all who took part! See you next year!!