Cholmondeley Arms wins Best Tourist Pub in Cheshire!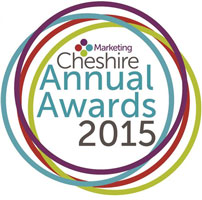 At a glittering dinner at Chester Racecourse in late November we are very proud to announce that the Cholmondeley Arms was chosen as the 'Tourism Pub of the Year 2015/16'.
The judges reflected on our consistent food and drinks offer particularly the work done to attract more people to Cheshire via our work with Gin and of course the success of our annual 'Gin Fest', plus our Bonfire night, our Annual Gin Appreciation homemade gin competition, our Cholmondeley Car Club, the investment in the Headmaster's House Bedrooms, our Dog Friendly coverage in the Telegraph, plus maintaining our presence in all the guides.
The Cholmondeley Arms is a unique pub with lots to make one happy and it is a great rural meeting place. This award was gratefully received by our manager Jess and owner Mary who were delighted that the 'Chum' has at last been recognised for the efforts made to promote its position on the Cholmondeley Estate and in Cheshire as a whole.