Burns night is celebrated in style!!!
Christian cooked the haggis, Justin our Kiwi Piper of Scottish decent played the pipes like a dream and Steve and the team welcomed many of you to a cracking night of great food and wee drams. I think the Chum lends itself to this sort of evening judging by the packed house. Thank you to all who attended and here's to a new legendary evening at the 'Chum' for many years to come.
A great night was had by all on Robbie Burns night at the Chum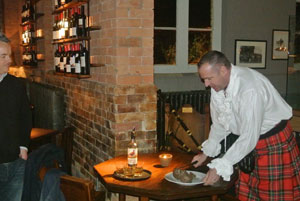 THE HAGGIS IS CHOPPED IN CELEBRATION OF A GREAT NIGHT AHEAD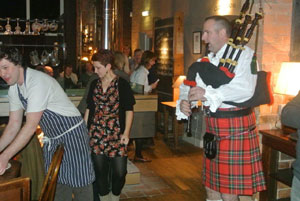 THE HAGGIS IS DELIVERED TO THE SOUND OF THE PIPES OF JUSTIN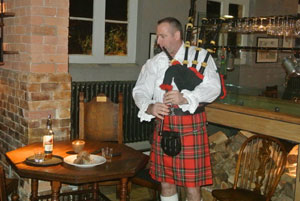 THE WHISKY IS DRUNK, THE HAGGIS IS CHOPPED AND THE PIPER ROCKS ON!!