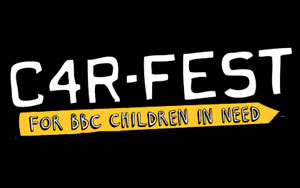 It was confirmed today by Chris Evans on his BBC 2 Breakfast show that his 'Car-Fest' event for 'Children in Need' is coming to Cholmondeley Castle on Saturday 8th and Sunday 9th of September 2012.
Chris has already launched a 'sell out' 'Car-Fest' in the south of England and needed a venue for the northern version. For details of the event go to www.carfest.org where they will be appearing shortly. The event features cars galore, live music and lots more.
Please click here for all events for this year at Cholmondeley Castle.