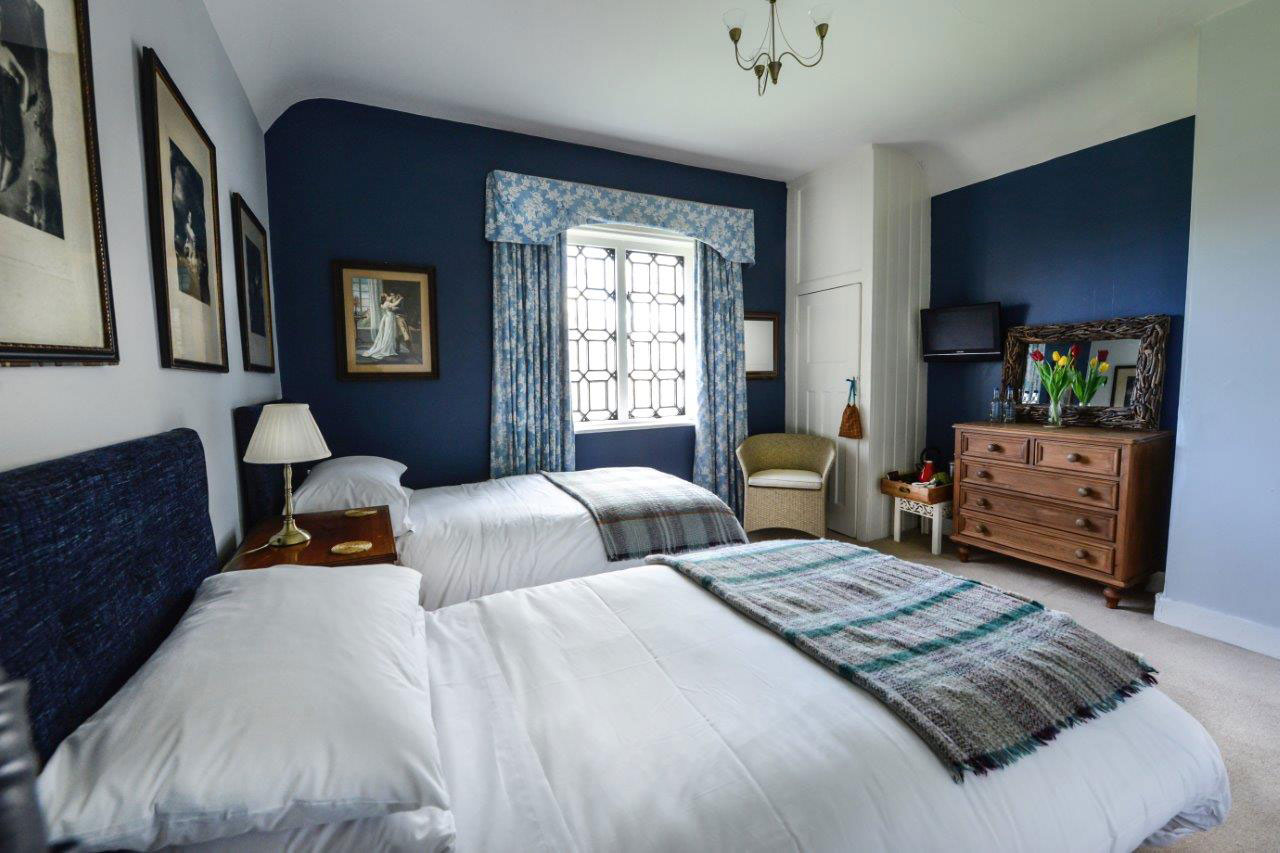 Miss Eyre
Adele Varens: "Mademoiselle, will we be very happy?"
Jane Eyre: "We will work hard, and we will be content".
Charlotte Bronte's iconic governess is one of the most famous literary figures, not only of 19th century British literature, but of all time. Jane survives the harsh environment of Lowood School as a student and later goes on to a short teaching career at the school, a strong example of her resiliency. As a governess at Thornfield Manor, Jane tutors the often-spoiled Adele Varens. That she ends up marrying Mr. Rochester, the owner of Thornfield Manor, is a testament to her success across the board as a teacher.
An upstairs en-suite twin bedded room with shower and views across the garden.