Have you booked yet for….Christmas and New Year Celebrations at the Cholmondeley Arms?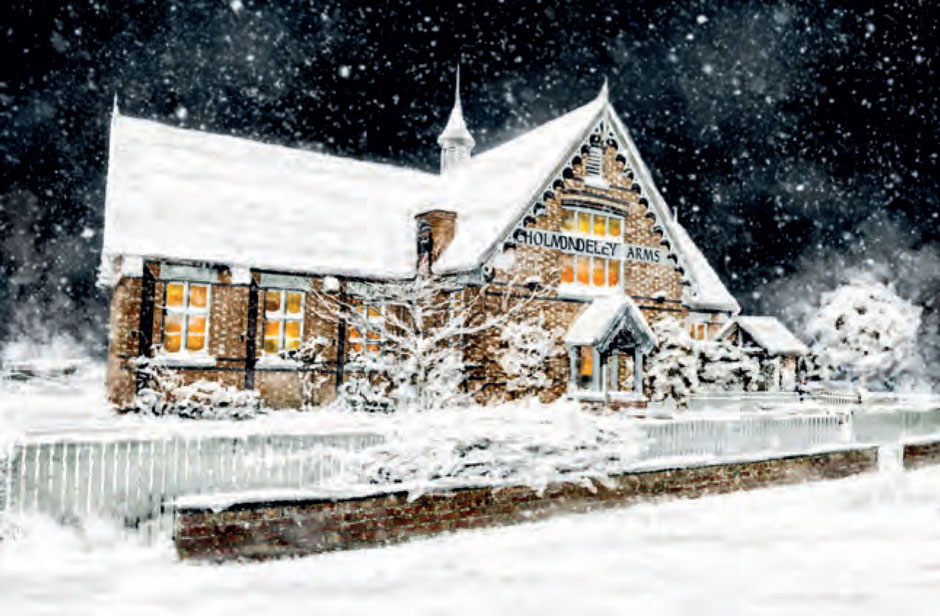 We take bookings for parties of 8 and over and our Head Chef Tom and his team have put together the festive menu below for your enjoyment…..
The Cholmondeley Arms is famous for its great Christmas Eve and New Year celebrations so we look forward to seeing you throughout the festive season.